Prices Continue to Rise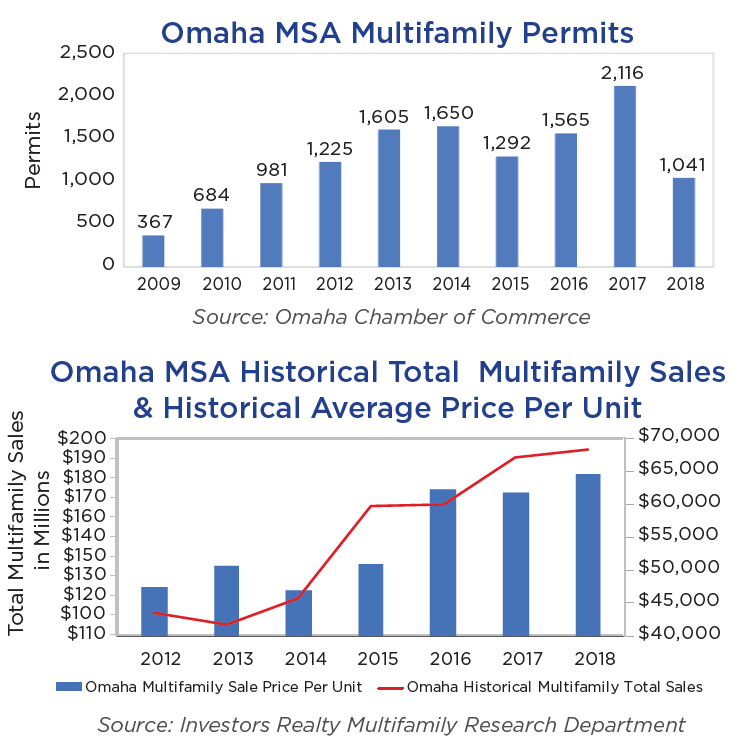 Apartment values continue to increase in the Omaha MSA. Recently, the Greenhouse Apartments (sale price of $136,434 per unit) and Southwest Gables (sale price of $111,667 per unit) pushed up the average price in the second half of 2018 to over $80,000 per unit. On an annual basis, the average per unit sale price increased over 2017 with $64,541 in 2018 per unit compared to $61,819 per unit in 2017.
Despite the increased prices, we continue to see the pool of potential buyers for apartment properties to be large. Many buyers are from larger markets looking to secondary and tertiary markets, like Omaha, in hopes of finding higher capitalization rates and more stability. The slight uptick in interest rates has little or no impact on capitalization rates.
Most deals seem to be won by a unique buyer that may have a reason to pay a premium, whether a 1031 exchange, operating efficiencies from owning a neighboring property, or an acquisition department that needs to accomplish a win. Several sales have been of mismanaged property where a buyer believes they will be able to manage up a 4% capitalization rate into a 7% or 8% capitalization rate deal. Sophisticated management teams are finding additional revenue streams while being vigilant with their costs.
Unfortunately, with higher sales, the local county assessors are catching wind and are adjusting their annual tax valuation upward, which will have a negative impact on a property's market value.
Omaha Multifamily Permits & Occupancy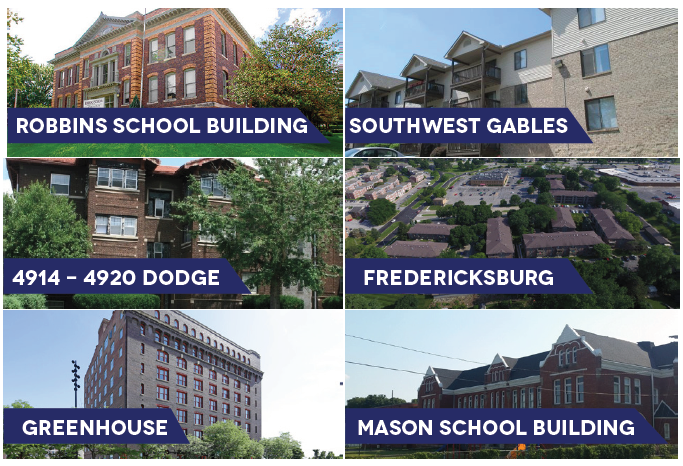 Nationally and locally, apartment developers may be taking a breather in their rush to build new apartments evidenced by a 2018 slowdown in construction permits. Nationally, according to data from the U.S. Census, there were 386,000 permits in 2015, 381,000 in 2016, 343,000 in 2017 and only 324,000 in 2018. Omaha's trend, illustrated in the chart, is similar to the national trend. According to the Omaha Chamber of Commerce, the Omaha MSA had 2,116 multifamily units permitted in 2017 and only half of 2017's total in 2018 at 1,041 permits. The construction projects permitted several years ago are now nearing completion with roughly 4,000 units under construction which will a come on line in 2019 and 2020. Increased construction costs, expensive land, flattening rents and potentially more expensive debt, may create a more difficult environment to get projects to pencil
2018 Sales Comps | July – December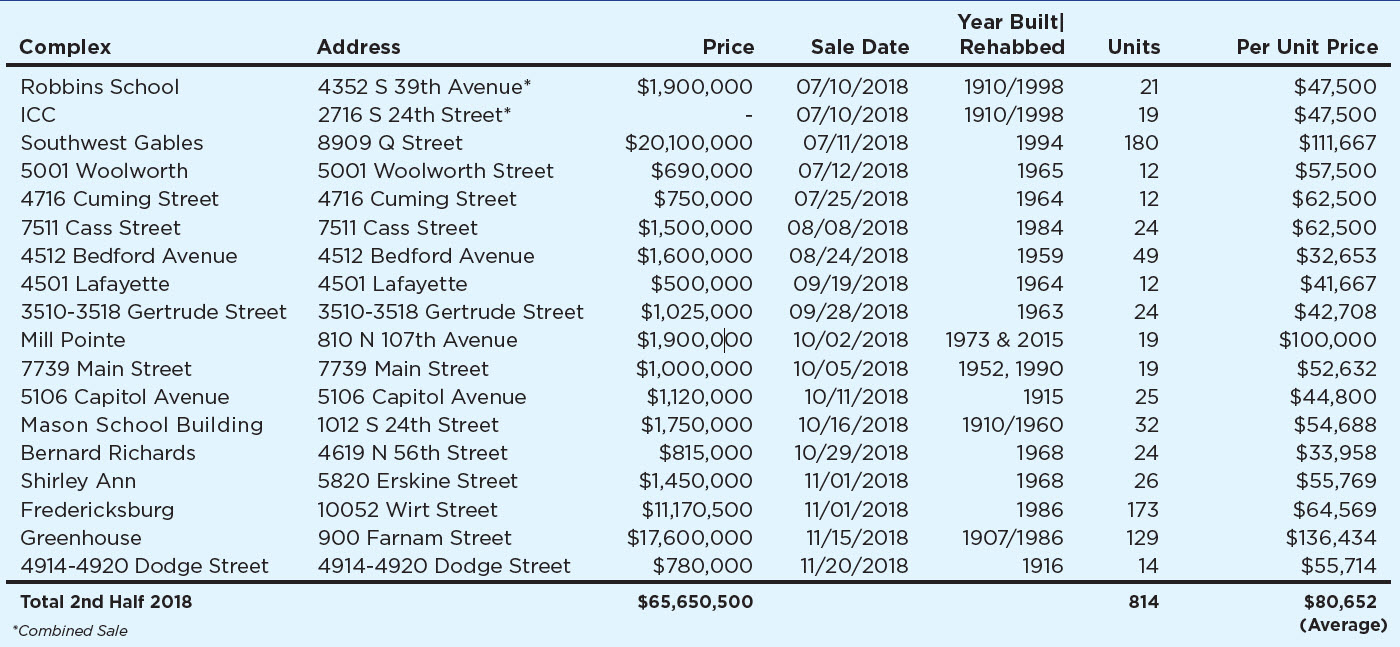 John Heine, JD, CCIM
Investment Broker
402.778.7548
jheine@investorsomaha.com
www.johnheinecre.com
PDF version: Heine 2019 Winter Marketing Postcard.pdf