West Farm and South Farm Noddle Companies is developing what will be known as West Farm, a mixed-use lifestyle development spanning approximately 260 acres south of West Dodge Road on the west side of 144th Street. The company is also developing South Farm, a 230-acre farm at the northwest corner of 144th & Pacific Street, which will be anchored by a planned 235,000 sq. ft. office complex for Applied Underwriters, a Berkshire Hathaway insurance company. The projects will include single and multifamily housing, 650,000 square feet of retail space, 1.4 million square feet of office space, a 300-room full-service hotel, and restaurants. The development will require modifications to the 150th Street interchange at West Dodge Road and widening 144th Street to six lanes from Dodge to Pine Street, just south of Pacific. Grading has already begun, with street and utility work to follow later this year. Applied Underwriters and other businesses should open in the fall of 2019.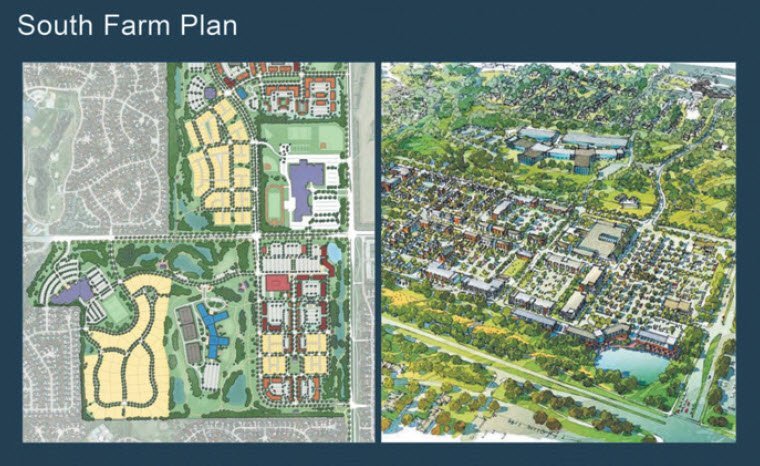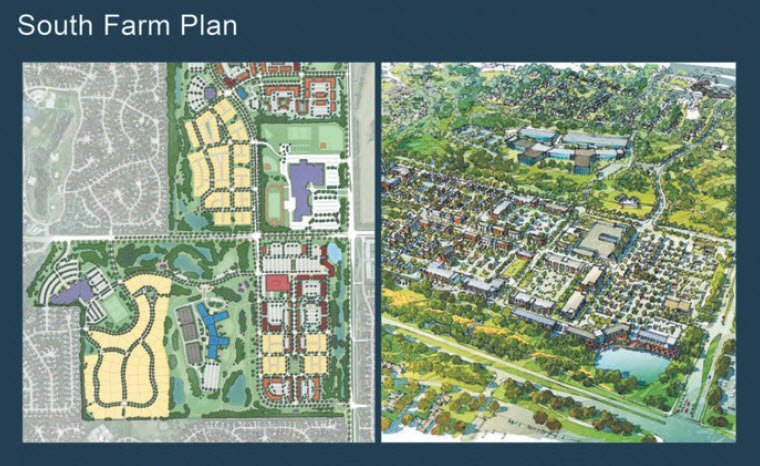 192nd & West Dodge road A new mixed-use development called Avenue One is being planned by Block Development out of Kansas City on behalf of Curt Hofer and a group of investors for approximately 180 acres located south of 192nd & West Dodge Road. The planned, high density development is projected to have a $1.2 billion impact. This project will also involve major modifications to the West Dodge interchange and to 192nd Street to the south of West Dodge Road.
I-80 & Hwy 370 The Dowd family, in conjunction with Noddle Companies, is underway in the development of 370 Commerce on the east side of the I-80/Hwy. 370 interchange. 370 North, containing approximately 136 acres, will be a combination of several auto dealerships along with retail, office flex, hotel and quick service restaurants. Grading is already completed, and streets and utilities should be completed by the end of 2017. 370 South, approximately 215 acres, is planned for more industrial flex development along with an economy hotel and a C-store/gas station. Grading is expected to begin later this year. Building construction can start by mid-year 2018 on both the North and South 370 projects.
This article appeared in our quarterly newsletter from June of 2017. The full newsletter is available at http://files.investorsomaha.com/download/IR_newsletter_June_2017.pdf