A Unique "Nebraska" Opportunity
Investors Realty was recently retained by Nebraska Crossing Outlets to provide property management and accounting services for the outlet mall. Laura Hansen and Correen Harrell are leading the Investors Realty team and are working closely with Nebraska Crossing staff to manage the property. Located in Gretna, Nebraska Crossing Outlets currently has 350,000 square feet of retail space and 78 stores.
Two new buildings are currently under construction, including a 10,000 square foot building which will house an ULTA Beauty store, and a 24,000 square foot building for popular fashion retailer H&M. Both stores are expected to open in time for the holiday shopping season. Additionally, space is being finished for a new LOCAL Beer, Patio and Kitchen restaurant operated by 88 Restaurant Group as well as a GNC store.
The mall attracted an estimated four million visitors in its first year of operation in 2013, and continues to thrive by adding sought-after brands and marketing its shopping experience to customers through its NEX Outlets app, which allows retailers and the mall to target customers based on demographics and shopping patterns. It is the only program of its kind in the country.
Investors Realty is grateful for the opportunity to contribute to the ongoing success of this innovative project.
An Eye on Technology
We recently implemented Field One Sky, a field service management software that gives our maintenance technicians and our property management staff real time access to the status and scheduling of all service orders.
At Investors Realty, we pride ourselves on making constant strides to improve our technology to better serve our customers, and we are confident that Field One will allow us to provide an even higher quality of service, with faster response times and detailed reporting.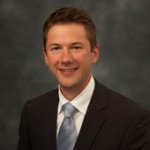 BY TIM LANGAN, COO
This article appeared in our quarterly newsletter from September of 2016. The full newsletter is available at http://files.investorsomaha.com/download/online_newsletter_9-2016.pdf