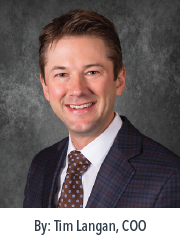 At Investors Realty we, like nearly all businesses across the country and much of the world, have been dealing with the disruptions and uncertainty caused by COVID-19. Fortunately, we have remained fully operational through the changes. We find ourselves operating very differently in some ways, yet routine in others. We are living, learning and monitoring the social distancing restrictions necessary to protect not only our staff, but the public as a whole. Like other businesses, we addressed the short term needs of our staff and clients and are now anticipating and preparing for the transition back to some form of normalcy and planning for the changes we may implement going forward.
OUR TEAM CAN ADAPT TO NEW WAYS OF WORKING
We have made many changes over the past few months. We have asked all team members to work from home whenever possible, but we have stepped up our cleaning and sanitizing practices around the office for those who do need to come in. Our office can accommodate over 60 people, however, for the past couple of months there have rarely been more than 10 people in the office at any one time. We know we can make this work in the current environment, but we are discovering the advantages and disadvantages to remote work. For some, working from home is a welcome change. They do not have to sit in traffic during their commute and they find that for certain tasks they can focus better with fewer interruptions. Increased time with loved ones is also a positive change. However, for those with school age children at home, working at home is both necessary and challenging. Parents are homeschooling their children and dealing with disruptions to the workday while also trying to meet the increased demands of landlords and tenants trying to work together on rent abatement and deferral solutions. Fortunately, with so many people having similar experiences – including some of our clients – people are understanding when children and pets disrupt a video call. There are some aspects of working in an office that cannot be duplicated by remote work. Collaboration and interaction with your team members, access to paper files, and everyday communication between working groups all increase our productivity and efficiency.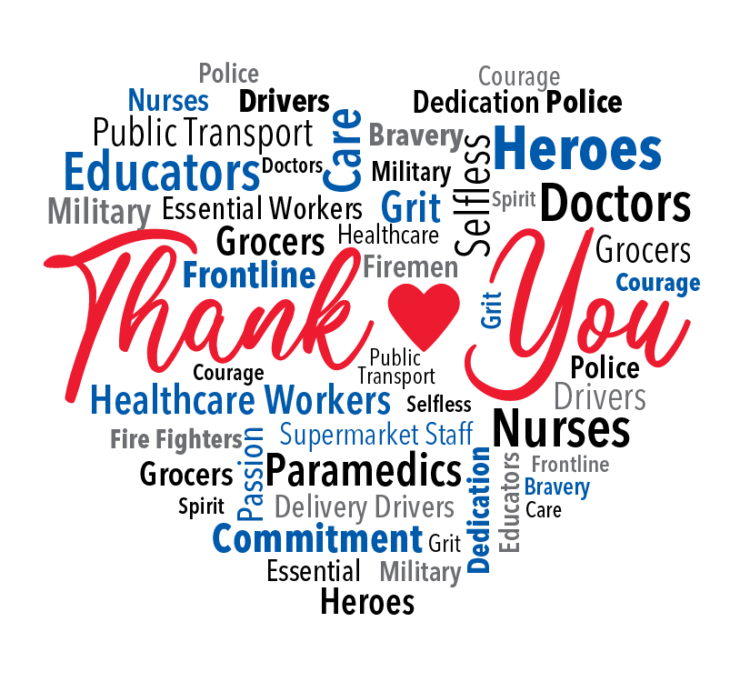 When we return to "normal", which we hope is soon, we suspect that we may find it advantageous to allow more flexibility to our staff who need to or prefer to work remotely part of the time. We now hold nearly all of our regularly scheduled team meetings virtually to continue providing our brokers, managers and staff with needed collaboration and sharing of best practices. This still allows both small and larger groups to interact and review materials together. We are also holding virtual meetings with clients and prospects that typically would be face-to-face meetings. While this can save us time, virtual meetings are not quite as effective as in-person meetings, especially for meetings that would normally occur onsite at a property. However, we think we will see more use of virtual meetings going forward.
IT IS A DIFFICULT TIME FOR LANDLORDS AND TENANTS – BUT WE ARE HERE TO HELP
Our property managers have been handling hundreds of calls and meetings with both landlords and tenants trying to figure out how to address rents, mortgage payments and other operating expenses as well as the CARES Act, PPP loans, adjustments to budgets and other financial issues. These discussions are much more prevalent with our retail and service properties than most office and industrial properties whose business operations are less impacted. We have found that most landlords and tenants have been pretty understanding and willing to cooperate in trying to find solutions that work for both parties. Both are trying to figure out how to pay the bills in the end. A few took more defensive or demanding positions, but we understand that everyone is both confused and a little anxious about how this all works out. So, we have worked hard to work through the issues with all concerned. Our lease administration staff has been busy drafting amendments and workout letters to deal with these situations. Our accounting department has changed a few of our internal processes to deal with working remotely but has continued to complete all reporting in the same timely fashion we always have. Our maintenance staff and third-party service providers such as HVAC contractors, plumbers and electricians have all worked hard to respond when necessary. We have taken steps to adjust schedules and priorities and take extra precautions to stay within the social distancing guidelines while continuing to support our clients. We have focused more attention on exterior and outdoor work and only high-priority interior work in locations where business employees or customers need to be present in the building.
NEW DEALS HAVE SLOWED DOWN
Like our property managers, our brokers have also been fielding many calls from landlords and tenants about how to deal with the disruptions. While brokers are still working leases and sales – some already in process and some newly initiated – activity is at a much lower volume and pace than that to which we are accustomed. Brokers continue to make prospecting calls, but are finding that most prospects have put leasing activity on hold until everyone figures out when and how this crisis will end. Many investment property buyers have likewise put their new acquisitions on hold until they see how things shake out and can determine whether there will be adjustments to rent schedules, vacancies, interest rates, cap rates and valuations. The brokers are also taking this time to refresh some of our marketing materials, take advantage of online educational offerings, learn how to use some of the newly implemented technologies, look into virtual tours and other changes we may want to implement going forward, and, in general, prepare for opportunities that will arise once things normalize so we can hit the ground running and find solutions for our clients.
WE MAY SEE LONG TERM CHANGES
We have also spent some time discussing the changes we see impacting the CRE industry going forward. Here are a few we have identified:
The staging of business reopening and, in many cases, staging of rent schedules may take several years to work through. This may change the interest level of some buyers and sellers of income-producing properties. Certainly the analysis and underwriting will attempt to address these issues. We expect this newly realized risk may impact the underwriting of properties, particularly of retail type properties.
Some elements of social distancing may be permanently implemented in retail and service environments.
New leases, contracts and loan documents may include language to specifically address the possibility of future pandemics.
Some businesses will not survive the financial stress, particularly retail and service-oriented businesses. So, we may see a spike in vacancies. This may cause a shift toward softer terms for tenants until the market becomes more stable and balanced.
We may see new insurance products or changes to current policies that address the risk of future pandemics.
There is some speculation that we may see a drastic reduction in office space use as working remotely replaces the need for office space. However, several industry surveys would indicate more flexibility for remote working, but not wholesale abandonment of the office environment. We believe the latter is more likely.
All CRE market sectors are expected to experience short term stress, retail probably more than the others. However, the industrial sector may see some increased opportunity. The Greater Omaha Chamber of Commerce believes we will see a significant return of certain critical industries bringing manufacturing back to the USA, i.e. medical equipment, PPE and others. We may also see some larger companies located in larger cities look to relocate some or all employees to less densely populated areas.
In a document-heavy industry, electronic signature of documents has gradually been used more and more, but now it will become much more commonplace.
IN THE END, WE ARE GRATEFUL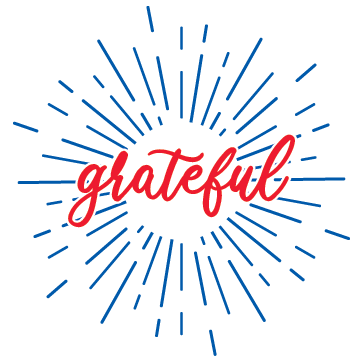 Ultimately, the Investors Realty management team is GRATEFUL. We are grateful to our employees and staff who have made significant changes in their work and personal lives so that they can continue to offer the high level of service and advice our clients have come to expect. We are also grateful to our property owner and tenant clients and our vendors for their patience, understanding and cooperation as we all work through this crisis. We are all learning to rewrite a game plan for a game where the rules were changed on us literally overnight. However, some of the lessons we are learning will shape our future for years to come, both personally and professionally.
This article appeared in our company newsletter in June of 2020. Please click here to download the entire newsletter.