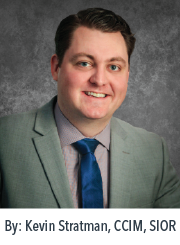 INDUSTRIAL MARKET THRIVES IN SPITE OF PANDEMIC
The industrial market sector remained fairly active throughout 2020 despite the effects of the COVID-19 pandemic locally and nationally. Amazon started two massive construction projects in the Omaha metro area totaling 2.3 million square feet. They also have similar projects in various stages underway in Des Moines, Kansas City and across the country. E-commerce and Logistics are the two biggest industry drivers in the industrial sector. As retailers shift to or add to their e-commerce capabilities, the need for more and larger distribution facilities is increasing. Internet sales are growing exponentially, and this growth was driven – even accelerated – by the pandemic in 2020.
A little over 1 million square feet of new construction was delivered in 2020, which is very similar to the previous two years. Some of this added space was owner-driven and some was spec building for lease. Due to the availability of land, 72% of this new construction occurred in the Sarpy West submarket. In addition to the Amazon projects, R&R Commerce Park added 250,000 square feet, MHC Kenworth constructed a new 108,000 square foot facility, and Warehouse Specialists constructed a 137,000 square foot facility.
Despite this additional space added to the market, vacancy has remained low, ending 2020 at 3.5%. This is a similar rate to the previous several years. What is really impressive about this growth is that since 2015 the market has added nearly 5.5 million square feet of industrial space, absorbing it as fast as it was built.
Rents in Omaha and across the country continue on an upward trend, keeping pace with rising construction costs and the demand-driven market.
MARKET RENT PER SF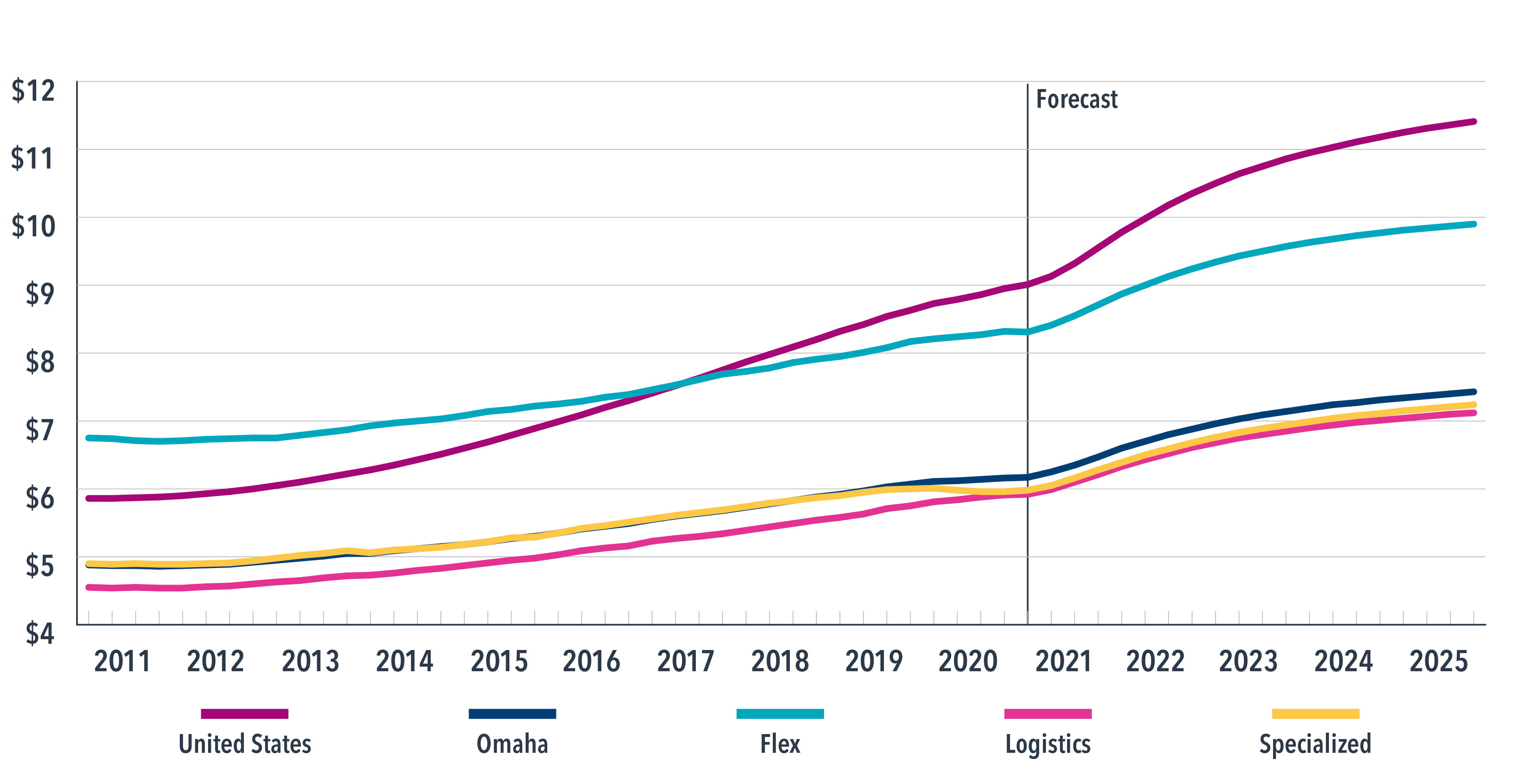 We expect to see more of the same in 2021 and the next several years, with additional modern spec warehousing being started.
To view the full Omaha Year-End Industrial Report, please click here.
This article appeared in our company newsletter in March of 2021. Please click here to download the entire newsletter.