Excitement is growing in downtown Omaha as progress continues on The Capitol District at 10th and Capitol Avenue. Construction of the $205 million mixed-use development is well under way, and the two square city block entertainment district is beginning to take shape. The Capitol District is on schedule to open in the summer of 2017.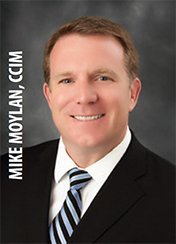 Investors Realty's own Mike Moylan, CCIM, principal of Shamrock Development, is the developer of the project. Mike and his team have been working on the Capitol District since Shamrock was awarded the project by the City of Omaha in 2011. Mike has brought multiple partners together and is lending his urban mixed-use development expertise to the project. We are all excited to see his hard work come to fruition.
The Capitol District will be a vibrant dining and entertainment destination surrounding a plaza area reminiscent of a town square. The plaza will include an open space for visitors to relax and enjoy outdoor activities such as concerts, dining and community-wide events.
Housed at the forefront of the Capitol District will be a 12-story, 333-room highrise Marriott Hotel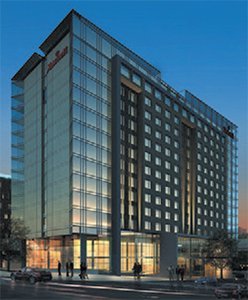 managed by Marcus Hotels & Resorts. The west end of the district will be anchored by a 12-story, 218-unit luxury apartment community. In addition, the district will include 90,000 square feet of entertainment, retail, and office space and a 525-stall public parking garage. The hotel and apartment buildings, designed by Omaha-based Leo A. Daly, will have distinctly contemporary features with a nod to Midwestern architecture in order to fit with Omaha's urban aesthetic.
The Capitol District's location and planned density will position it to become an entertainment district to the entire metropolitan region. The tenant mix and multiple intended uses are designed to draw from the Omaha area as well as attract visitors from metro areas within a three-hour drive. The Capitol District will serve both businesses and individuals, blending entertainment and dining with easy access, and serving as a link between North and South Downtown.
To date, over 30,000 construction worker hours have been logged building the Capitol District's hotel. For a live look at the construction site, please visit workzonecam.com/projects/shamrock/capitaldistrict/workzonecam.
We believe the Capitol District will continue to boost economic growth in Omaha and will help lead the way in continuing to attract and retain young talent to our city.
Shamrock Development is a recognized leader in growth and development in the Omaha community. Celebrating its 20th year in business, Shamrock is a company with a long-standing commitment to Downtown Omaha and its residents.
Shamrock has successfully executed complex development projects involving both "from the ground up" construction and substantial renovation projects such as the 1501 Building, the 1000 Dodge Building, The Paxton and the Barker Building.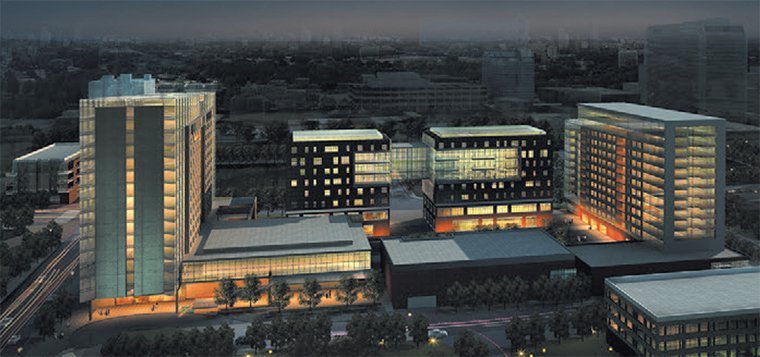 This article appeared in our quarterly newsletter from June of 2016. The full newsletter is available at http://files.investorsomaha.com/download/online_newsletter_6-2016.pdf