Downtown Omaha is in the midst of a resurgence with development projects underway totaling over $1.2 billion. Some of these development projects are nearing their completion of construction such as The Capitol District and Kiewit's new headquarters. Others are in the beginning phases such as the Riverfront Revitalization project including a $100 million science center announced in late August, Omaha Performing Arts' $109 million live music venue, and the $500 million Conagra campus redevelopment. Each development will help shape downtown Omaha into a vibrant destination, which will help attract and retain talent.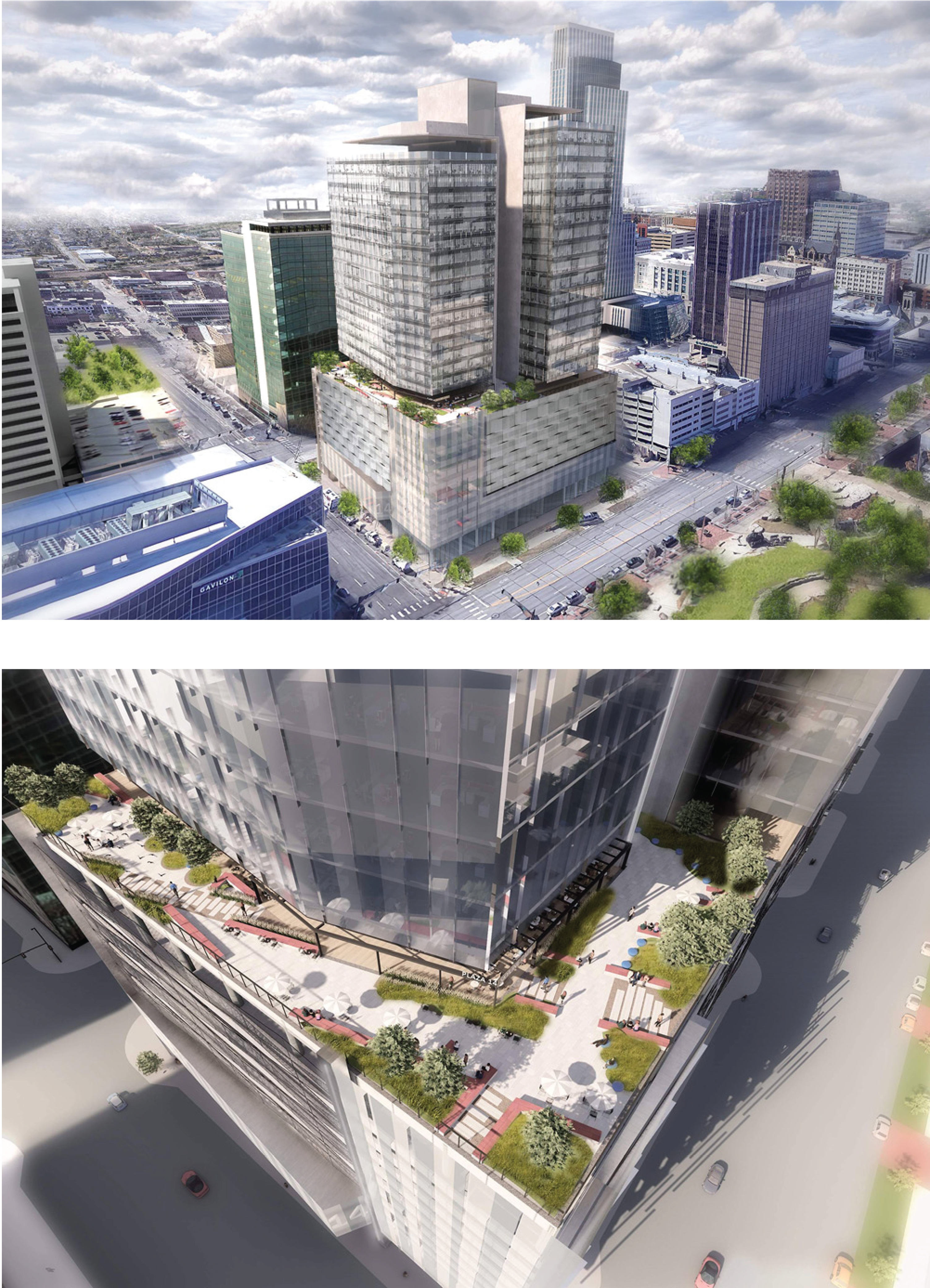 Not included in the $1.2 billion of development projects underway, but just as pivotal to downtown Omaha's resurgence, is Lanoha Real Estate Company's planned 30-story skyscraper located at 1416 Dodge Street. 1416 Dodge is a $200 million development planned on Union Pacific's former headquarters site. The skyscraper consists of two towers – one 27 stories and the other 30 stories – with an offset core allowing for a wide open floor plate full of natural light. Approximately 700,000 square feet of corporate office space will sit atop an enclosed parking structure, retail spaces, hotel rooms and entertainment. The 11th floor "sky lobby" features space for restaurants and bars, a fitness center and outdoor seating.
Investors Realty is proud to partner with Lanoha Real Estate Company to secure tenants for this iconic downtown development.
More information on the 1416 Dodge building can be found here.
This article appeared in our company newsletter in September of 2020. Please click here to download the entire newsletter.