By R.J. Neary, CCIM, SIOR, CRE
We all know that change in the business world is inevitable. We know that getting too comfortable with the way things are without looking ahead is the quickest path to failure. At IRI, we have seen plenty of positive change over the past year — the growth of our company, new team members and new clients. Our team also continues to innovate and adapt, leading change inside our office, for our clients and in the industry.
Here is a look at some of the ways our firm has grown and changed over time and what that means for the company: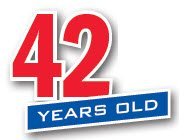 We are grateful to be part of this community and glad to be working alongside our founders, Jerry Heinrichs and Steve Farrell.

at 11301 Davenport Street — and experiencing growing pains. Some of our team members are doubled up in offices. You should see a new address on our newsletter at this time next year.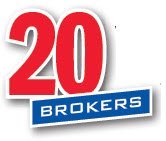 with a combined 440 years of experience. We started with only three. The best news is that all age groups are represented and we are here to stay.

 over 42 years. Some transactions have been big and some small, but all were important to the client who needed us at the time. Whether everyday ordinary transactions or those that make a bigger impact on our community, we pride ourselves on dedicating our expertise and resources to each one to help ensure our client's desired outcome.

in 147 buildings managed by nine property managers. This is a big change at IRI over the past five years with an increase of over one million square feet since Fall 2015.
Three primary challenges we face: Out of the hundreds we face every day, recruiting good team members, creating collaborative relationships and maintaining our culture — especially as we grow — are our biggest challenges. Our team has worked hard to recruit the best and brightest in our industry and I thank them. We have built a collaborative environment between our brokerage teams and property management teams. We build our systems and technology around collaboration and efficiency. Our new maintenance work order systems and property budgeting systems are recent examples. We hope this makes for a better customer experience.
Some of the projects and areas that we have been fortunate to work on over the past year appear below.
• Buildertrend, maker of cloud-based software for the residential construction industry, purchased the 105,000 square foot Vatterott College campus and sold its previous office building. Buildertrend is the most widely used cloud-based system in its industry.
• We helped owners of two buildings in the North Park development, which had lost tenants and approximately 50 percent of their value during the recession, find buyers for 96 percent of the asking price. This helped the owners preserve most of their capital, while
other buildings within North Park that were not under IRI's watch went back to the lender.
• Land sales have increased steadily across and around Omaha in 2017, and IRI's work for clients in this area increased significantly. Over the past ten months, our team has been involved in 37 land sales totaling over $86 million, including major transactions involving Costco, Facebook, Omaha Public Schools, Methodist Health System and Baxter Auto Group.
• The Capitol District development introduced Omaha's largest and nicest hotel, which will help draw new convention and conference activity that Omaha was previously unable to attain. The development includes apartments that are currently being leased by both young professionals and empty-nesters seeking a downtown lifestyle. Approximately 15 to 20 restaurants, bars and other businesses will open in the district over the course of 2018. We are thrilled to be the property management firm for the Capitol District retail plaza.
Last, my letter to you at this time last year included the news of the tragic passing of Aspen Seemann, the three-year-old son of our team member, Clint Seemann, and his wife, Lisa. While Clint and Lisa continue to heal and ensure Aspen's legacy lives on, I am thrilled to let you know that in September, they and big brother Jenner welcomed a new baby girl, Vail, to their family. All of us at IRI are overjoyed for the Seemann family.
Thank you to all of you who continue to put your trust in us. We wish you and your loved ones a happy holiday season.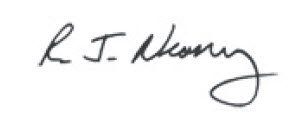 This article appeared in our quarterly newsletter from December of 2017. The full newsletter is available at http://files.investorsomaha.com/download/IR_newsletter_December_2017.pdf