The Counselors of Real Estate (CRE) recently published its annual list of Top Ten Issues Affecting Real Estate. We take a brief look at these issues below. The full article can be found here: goo.gl/74mUbH
1.Political Polarization and Global Uncertainty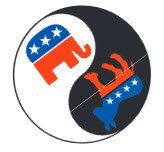 Recent elections in the U.S., France and the U.K. are already impacting trade relationships, while travel and immigration policies impact cross-border investing, hospitality properties, retail and manufacturing supply chains. Political polarization also impacts decision-making at local levels and makes addressing some local issues difficult.
2.The Technology Boom
In 2016, $2.7 billion was invested in commercial real estate tech start-ups. 1600 start-ups worldwide seek to change the way real estate is bought, sold and managed. Automated cars on the horizon and increasing transportation options means car ownership is declining. Garages, parking lots and streetscapes will have to be reconsidered. Online retail will continue to impact brick and mortar stores and the way new construction is planned.
3.Generational Disruption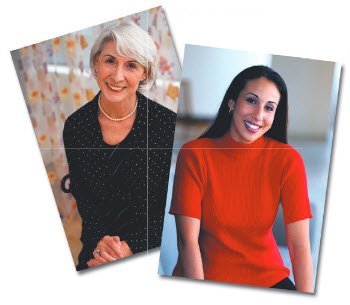 A significant number of today's real estate decisions are made by people under 40. As Millennials seek to own homes and raise families, Baby Boomers wish to downsize or age in place. The two generations are crossing paths despite their different priorities. The real estate industry must address the design-related and amenity needs of both generations within buildings and communities.
4.Retail Disruption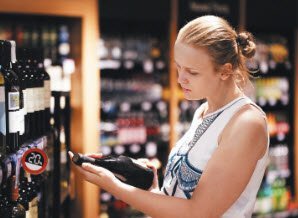 The retail industry continues to evolve as more market share is consumed by online retailers. However, all is not lost for stores willing to reinvent themselves and create customer experiences.
The U.S. has been "over-retailed" for decades, with 40 percent more shopping space per capita than Canada, and ten times more than Germany. Retailers who cater to a fresh or appealing niche are thriving.
5.Infrastructure Investment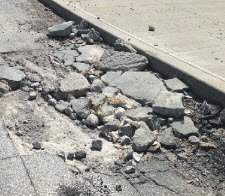 Initial plans released by the Trump administration indicate a relatively limited federal investment in infrastructure, which means local and state governments and public-private partnerships will need to invest more in infrastructure improvements.
One area of significant impact to real estate investment is public transportation. Initial federal budgets have zeroed out investment in transportation projects, and the projects are not meeting revenue requirements for public-private funds.
6.Housing: The Big Mismatch
A lack of inventory and spiking home prices is leaving many potential home buyers out of luck, particularly in lower income brackets. This is especially true in major markets with significant job growth where higher earners are dominating the market and causing housing prices to keep climbing.
7.Lost Decades of the Middle Class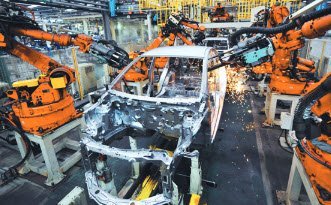 The median household income in the U.S. has yet to reach its pre-recession high, and middle-class jobs are increasingly threatened by automation and outsourcing.
This impacts the real estate market as retailers that primarily serve the middle class are closing and rising cost of living and student debt means first-time home purchases are delayed. While multifamily housing is increasing, supply counterbalances demand, preventing significant rent growth.
8.Real Estate's Emerging Role in Health Care
More medical services are being delivered in clinics, urgent care facilities and surgery centers, reducing costly hospital visits and increasing demand for these facilities. Additionally, those who live and/or work in buildings are demanding that these spaces be designed, constructed and operated in ways that advance health outcomes. This is the most transformative and rapidly growing sub-trend of the Health and Well Being macro-trend.
9.Immigration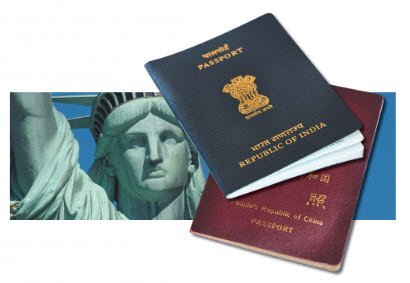 As the current administration attempts to enact more restrictive immigration laws, companies in technology, finance and other industries are bemoaning a lack of qualified workers. New immigrants also tend to rent when they first arrive, which boosts demand for multifamily housing, particularly in gateway cities.
10.Climate Change
The National Oceanic and Atmospheric Administration (NOAA) released a new report that more than doubles the 2013 forecasts of sea level rise by the year 2100 – from 2.2 to 4 feet to 6.6 to 8.6 feet. NOAA also estimates that annual frequencies of disruptive and damaging flooding would increase 25-fold with only a 14-inch increase in local sea level rise.
The implications of potential sea level rise and flooding on real estate values is positioned to explode due to dramatic increases in the volume and accessibility of information on the consequences of sea level rise. Property values – residential in particular – could be negatively impacted by this information.
In addition to these top ten issues, the CRE has listed several other issues on its CRE Watch List that have the potential to cause disruption in the real estate market longer term including Tax Reform & Monetary Policy, Other Policy Matters (i.e. Dodd Frank regulation) and Cannabis.
This article appeared in our quarterly newsletter from September of 2017. The full newsletter is available at http://files.investorsomaha.com/download/IR_newsletter_Sept_2017.pdf