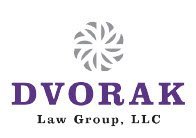 Investors Realty is pleased to represent Dvorak Law Group, LLC in its move and expansion into its new 22,573 square foot headquarters located at 9500 West Dodge Road. The new location is an opportunity for Dvorak Law Group to locate its entire team under one roof in a newly renovated office building. The firm also has room to grow in the space as it adds to its team.
Dvorak Law Group was founded by David M. Dvorak, David R. Mayer, John M. Prososki, Kendra J. Ringenberg, Brenda K. Smith and Heather S. Voegele in the vision of their mentor. The approach is simple, Dvorak said. "Our premise is if you take care of clients and exceed their expectations, everything else will take care of itself. We listen, educate our clients as to the possibilities and implement solutions," he said.
The firm has 27 attorneys on staff who practice in estate planning, business law, banking and finance, labor and employment, real estate, and litigation, trial practice and dispute resolution. In 2017, Dvorak Law Group also opened a second office location in Hastings.
This move is the fourth time Tim Kerrigan, CCIM, SIOR and JP Raynor, JD of Investors Realty have assisted Dvorak Law Group with its office space needs as the firm has grown. Investors Realty appreciates our relationship with Dvorak Law Group and the opportunity to represent a fast-growing law firm made up of a skilled team of attorneys.
This article appeared in our quarterly newsletter from March of 2018. The full newsletter is available at http://files.investorsomaha.com/download/IR_Newsletter_March_2018.pdf