Recently, Mayor Stothert submitted a budget to the Omaha City Council to expand City services while proposing a property tax cut. The $507 million price tag represents a 7 percent increase over the city budget in 2023, following a 4 percent year-over-year increase from 2022. In 2024, property valuations are projected to be up 10 percent, with the resulting tax revenue highlighted as a means to help cover the budget increase. In the same period for 2023, property valuations increased at approximately 6 percent.
As stated by the Mayor in the previous budget, she continues to prioritize funding and staffing for our police and fire departments, tax cuts, and city infrastructure. Notable indications of this include the city earmarking $80 million toward the estimated $200 million cost of a joint police-fire headquarters to be located in downtown Omaha. Additionally, city officials will visit places like San Francisco and Salt Lake City to view other joint headquarters.
Taxes in Omaha are a hot topic because, depending on the source, we likely rank somewhere in the top 10 among large cities with the highest effective property tax rates in the nation, relative to home values. Therefore, while the proposed property tax cuts in this budget, approximately 2 percent, might be welcomed, they are offset by increases in valuation and are likely to have little impact on pocketbooks. The typical reasons you hear for high taxes in Omaha are: i) we have excellent schools (which is true), ii) that geographically we have a big state but a small population, or iii) that we have no natural resources to subsidize the state.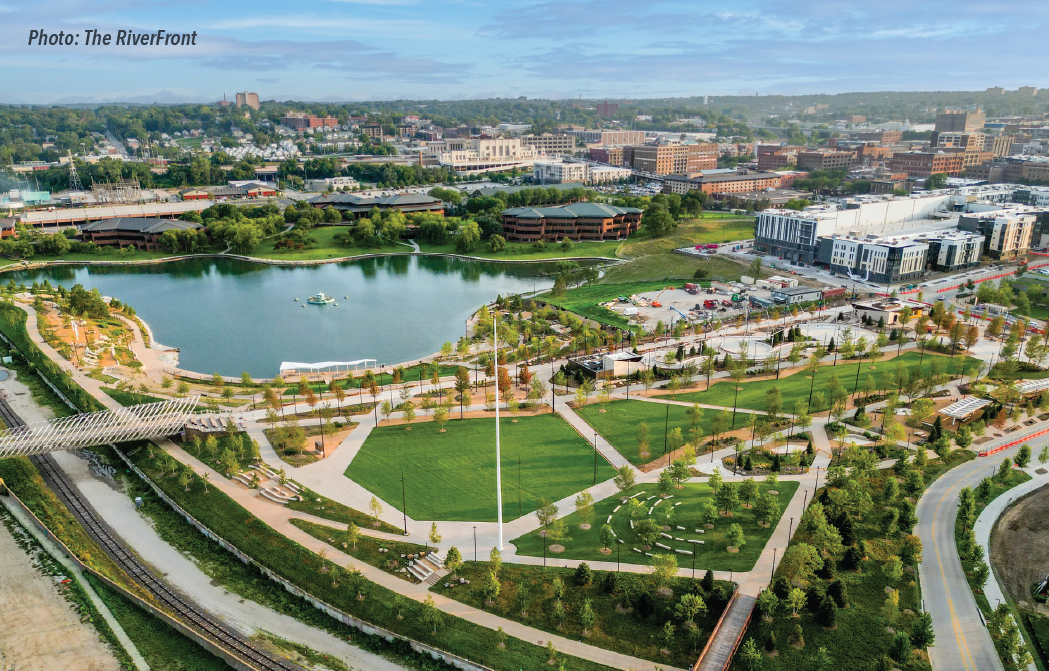 Lastly, city infrastructure has been discussed at length in the six-year Capital Improvement Program (CIP), which is adopted annually along with the City's budget. It serves as a tool for coordinating major projects involving the city street and sewer systems, parks, public facilities, and other infrastructure. Major and notable additions to the CIP include $80 million for a new joint police and fire headquarters, $54 million for Tranquility Park improvements, $10 million for completion of The RiverFront parks, $20 million for the Central Library at 72nd and Dodge, and $306 million for the urban streetcar.
This article appeared in our company newsletter in September of 2023. Please click here to download the entire newsletter.