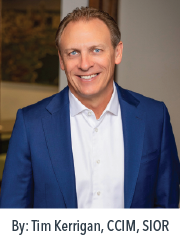 While the market data Investors Realty tracks and reports on mostly involves individual developed lots and building sales – where most transactions occur – it's important to understand how large land sales affect lot and building supply in Omaha. In this article, we'll shed light on large land sales over 50 acres in the Omaha area and explore the challenges associated with their development.
The Omaha region has received considerable interest from new-to-market residential, commercial, and industrial developers in the last several years, making it an exciting but difficult market for traditional investors and developers.
One of the key factors influencing land sales is the location and proximity to essential infrastructure, particularly sewer systems. A given parcel's value is tied to sewerability. True farm ground in the Omaha area, land which will not have sewer for a full generation or more, has been averaging between $8,000 to $12,000 per acre in value.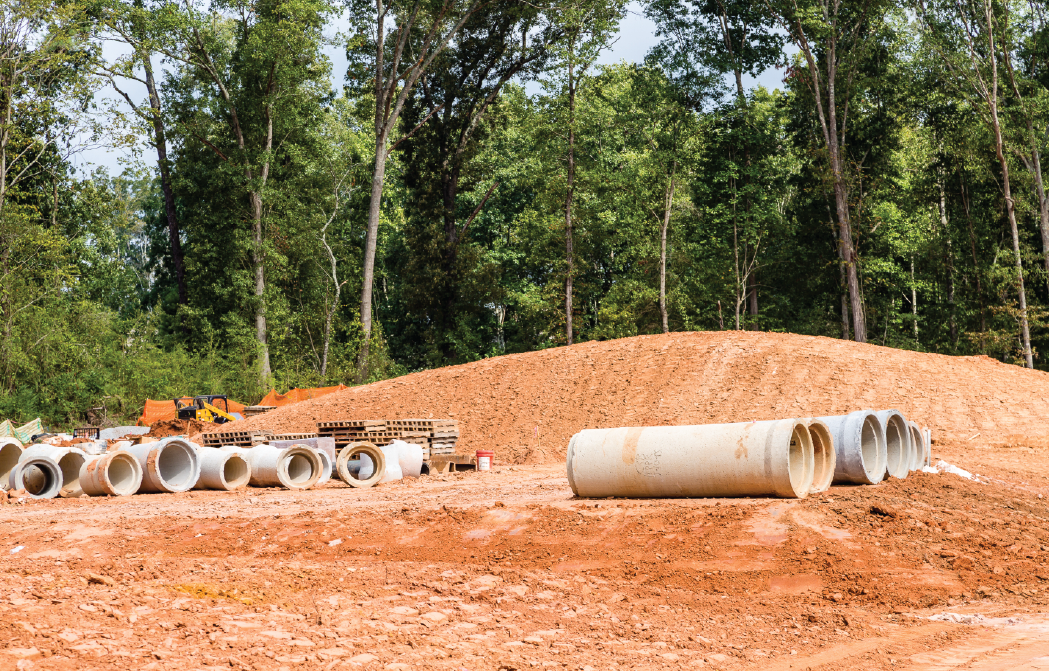 On the other hand, land within 1.5-3 miles of existing sewer infrastructure, which suggests sewerability in 10-20 years, has been selling for approximately $15,000 to $20,000 per acre. This premium price is attributed to the net present value for future savings associated with connecting to established sewer lines and the duration of time when connection is feasible.
While acquiring land based on the expectation of sewer in the future may seem like an attractive option for developers, the absence of nearby sewer infrastructure can significantly hinder the development process. The costs and complexities of extending sewer lines to these locations can be substantial, requiring additional investments and coordination with local authorities. So many factors come into play, and if the 10-year expectation becomes 20 years, the investment model is broken.
When it comes to land with immediate or adjacent infrastructure and residential or commercial potential, we have observed sales ranging from approximately $60,000 to $70,000 per acre over the past 2-3 years. These areas offer unique opportunities for mixed-use development or standalone commercial projects. The demand for these properties has been driven by Omaha's growing population and flight to quality housing.
With out-of-state industrial and data center users, particularly in Sarpy County, willing to pay a premium for suitable locations, prices have inflated quickly. Land for Facebook, Google, Amazon and similar national players has ranged from $90,000 to $130,000 per acre. Their interest highlights Omaha's potential as a hub for industrial and data center operations, given its strategic location with low risk of natural disasters, affordable and reliable utilities, transportation infrastructure, and favorable business environment.
Local industrial users and developers, while typically more cost-sensitive, have also been actively acquiring land in the Omaha area. Sales to local players typically fall within the range of $50,000 to $80,000 per acre. Local developers and users have gone head to head with out-of-state data center users for years, fighting for sewerable land. Large landowners in Sarpy County have waited patiently for higher prices from out-of-state developers, which has caused local investors and users to search different areas outside of the Highway 50 corridor in Sarpy County.
However, it's important to note that large land sales come with their share of hurdles. Development on a significant scale requires careful consideration of factors beyond the purchase price. Site preparation, environmental assessments, zoning regulations, and infrastructure development (including sewer connections, roads, and utilities) can significantly impact timelines and costs.
The Omaha area's future land use maps show limited land available for industrial development. Land suitable for future industrial development, with nearby sewer accessibility and access to employment and transportation, has caused low lot availability for local users and resulted in higher existing building prices. Navigating these complexities often requires an experienced team, including brokers, civil engineers and attorneys, to help guide investors or users through the various hurdles, including municipality requirements, for development on each piece of land. Every parcel is unique.
In conclusion, the Omaha region offers tremendous opportunity for large land sales and development. From residential-commercial projects to industrial and data center ventures, the market is dynamic and diverse. However, the challenges associated with infrastructure requirements and development costs must be carefully evaluated.
This article appeared in our company newsletter in June of 2023. Please click here to download the entire newsletter.