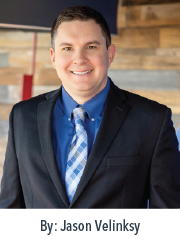 Construction projects can be daunting for owners and tenants. Many questions quickly arise when planning a new project. Where do I start? Who should I trust? What are the costs and when can the work be finished?
The Investors Realty Project Management division is here to answer your questions and help you navigate your project, step-by-step, with a clear plan and with trusted partners. Choosing the right contractors for the size, type, and scope of a project is important to ensure fair pricing and quality work.
Some projects may only require patchwork, paint, flooring, and minor electrical or lighting work. For smaller tenant improvements, Project Management is able to gather a trusted team of contractors without utilizing a general contractor. This approach can save money by avoiding unnecessary fees. Larger jobs may require design and development phases with architects, engineers, designers, and general contractors through an in-depth bidding process. No matter the size of the project, the vendors and contractors who work with our clients understand they must provide value that can go the distance. Repeat business is important to our partners, so they stand by their work for the long haul.
When it comes to oversight, some owners want to be highly involved in the entire construction process, while others review the regular project progress updates. Regular meeting summaries and action steps are at the forefront of Project Management reports, so owners know their options and where the process stands. Owners can also dig into details and review pictures, schedules, cost estimates and invoices within their own Buildertrend web portal. 
This is a great benefit for those managing from afar or for owners who don't have time to constantly visit the worksite.
From small to large projects, Investors' Project Management division is able to leverage experience and knowledge from our Brokerage and Property Management teams. Owners and tenants can be assured they have a trusted, ethical, and knowledgeable team in their construction corner through the planning and building process.
This article appeared in our company newsletter in June of 2023. Please click here to download the entire newsletter.