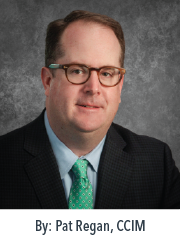 COVID-19 WINNERS AND LOSERS
THE NATIONAL MARKET
In our year-end recap last year, Brian Farrell wrote about how the retail sector was in a state of flux with reports that a record 9,800 retail stores closed nationally in 2019, and that e-commerce was the big reason.
What a difference a year makes! COVID-19 caused retailers to quickly make changes to their business models and accelerated what was already evolving at the end of 2019. One apparel retail CEO mentioned on a major news network that the organization needed to make decisions within 60 days that they were planning to make over the next five to 10 years!
More retailers went bankrupt in 2020 than during the Great Recession, especially department stores and apparel retailers, and the International Council of Shopping Centers (ICSC) estimates there will be more closures in both 2020 and 2021 than the record 9,800 referenced above.
According to the U.S. Census Bureau, online sales had effectively been growing at a compound annual rate of 15.2% from 2010 to 2019 versus a 4.2% growth rate for physical store sales, which is still a relatively small percentage when you take into consideration that online sales account for only about 16.1% of all retail sales. COVID-19 forced resistant consumers to begin adopting e-commerce, and some analysts are estimating e-commerce sales will account for 25% of all retail sales by 2025.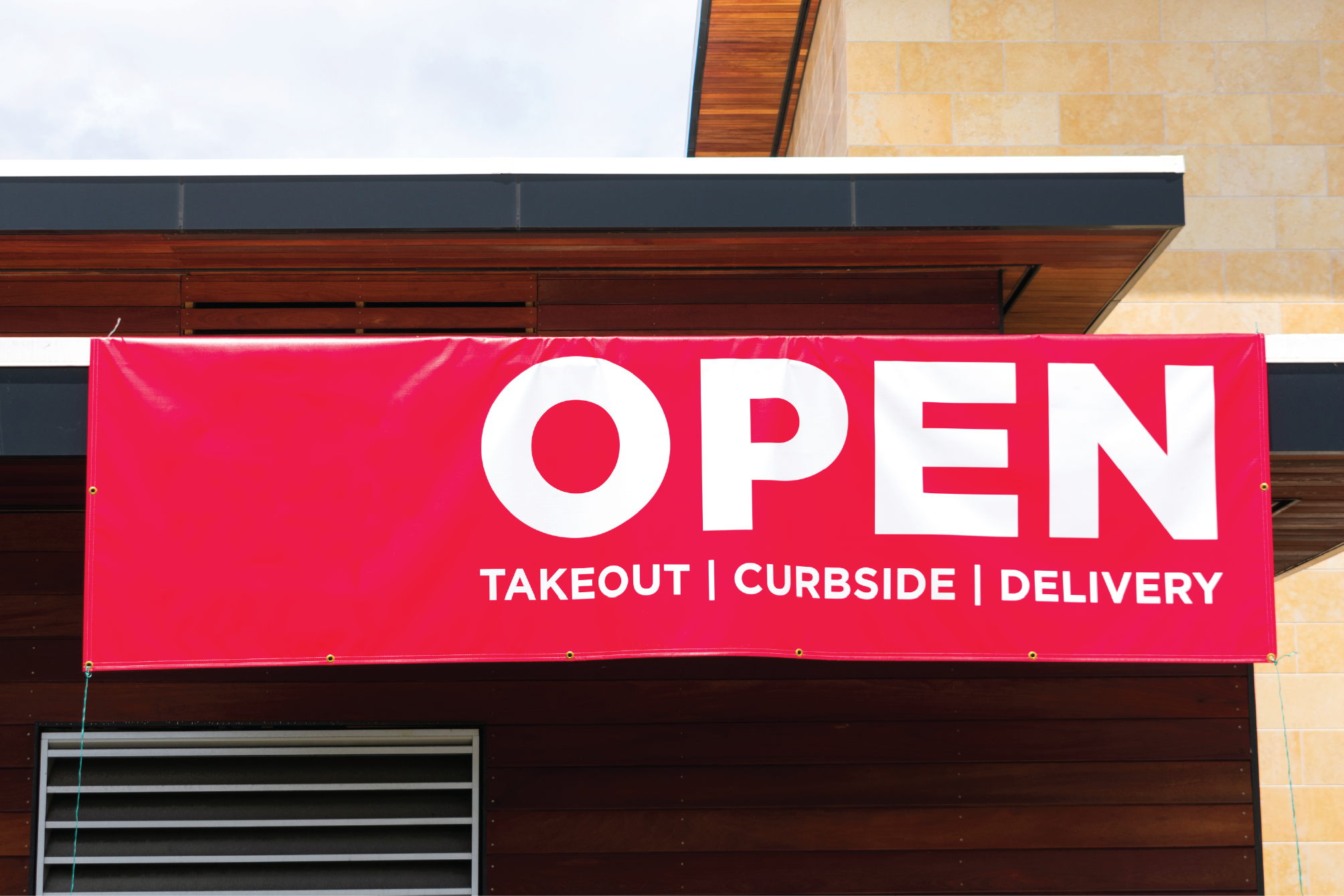 With all of the negativity surrounding the pandemic's effect on retail, we also want to focus on some positive outcomes. We believe there has been a healthy evolution in how some retail businesses are operating:
Experts believe experiential concepts will come back very strongly because people want to get out of their homes for shopping, dining and entertainment.
Grocery stores have posted banner years, which in turn offers them the ability to re-invest in their businesses and upgrade technologies to further satisfy their customers.
Restaurants have had to figure out how to offer outdoor dining, takeout, packaged goods and/or delivery, and will now be much better prepared to exploit these innovations profitably when COVID-19 is in the rearview mirror.
There are over 1,000 malls nationally that are currently struggling, and ICSC estimates there will be a 20% reduction in total U.S. retail real estate inventory by 2025. However, generally mall developers chose locations because they are centrally-located and on good arterials easily accessible to a population living anywhere from a two to 25-minute drive.
And at the same time, due to the increasing shift to e-commerce, major online retailers like Amazon have been expanding all across the country with distribution centers, point of sale centers and data centers.
Therefore, I like to believe it is highly probable these locations will thrive in the future as creative developers and users figure out how to "adaptively reuse" the vacant big boxes into food halls, healthcare centers, health clubs, multi-family, schools, offices, data centers, and uses just being imagined. In the Midwest, we are seeing this creativity in the redevelopment planned at Crossroads Mall in Omaha and in a Des Moines developer's reuse of a former Younkers store as a hockey arena!
I think these mall re-users will benefit from the neighborhood demographics, amenities and services surrounding malls that offer easy accessibility in either a COVID-19 or a non-COVID-19 environment.
In conclusion, nationally we believe retail will continue to evolve and new ideas like omnichannel experiences, pop-up shops, social shopping and same-day delivery will offer experiences the next generation will come to value just as the current generations have valued the mall experience.
THE LOCAL MARKET
When a crisis like COVID-19 hits the country, many of us feel very lucky to do business in a place like Omaha, which can be more insulated to economic stress.
2020 in Omaha was mixed like the rest of the country, but due to our size and conservative Midwest policies we did not see the same strict closure mandates that occurred in other metro areas causing many more challenges for retail businesses.
CoStar reports that vacancies have risen in Omaha since the beginning of the pandemic to 6.2%, but that overall, Omaha's 12-month rent growth increased 1.9% and negative absorption was a mere 103,000 square feet.
Leasing came to a standstill in March 2020, but picked up in the fourth quarter. However, floor plates have typically been a bit smaller. Seven of the largest ten leases in retail were done in the latter half of 2020, and there were only three lease deals larger than 15,000 square feet in all of 2020.
The result of what was discussed above at the national level has led Omaha developers to move forward with a tempered approach, whereby retail deliveries across the most recent expansion totaled less than half of what they did in the previous expansion. This has led to higher occupancies despite weaker demand in comparison to other metro areas.
This article appeared in our company newsletter in March of 2021. Please click here to download the entire newsletter.