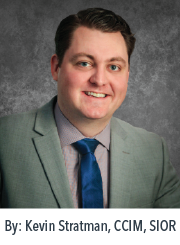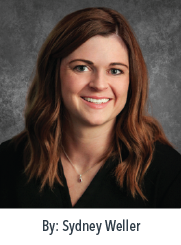 The booming industrial market nationwide has become a bit of a redundant topic. Every year in preparation for writing this report, we review data and try to come up with a unique way to present the same information: vacancy is low, construction is robust, and Tenant demand is strong. And although those are still all true, we thought that rather than repeat ourselves again this would be a good opportunity to compare what has been going on in Omaha to years prior.
In general, a question that we as industrial brokers get asked a lot by our clients and other industry partners is "are we overbuilding the industrial market?" If you simply look at the construction numbers, they jump out at you. Overall, our industrial market is just over 103 million square feet. Since 2018, the market has added just over 9 million square feet. There is another 2.7 million currently under construction (active construction, not planned). Based on these figures, the market will have grown by about 12% since 2018. That's a lot. But is it?
Large space occupiers have accounted for a massive percentage of this new construction. Amazon has built four facilities in the metro area, combining for over 2.6 million square feet. Data centers have been a major economic driver in our market for the last decade. Household name tech companies like Facebook, Google, Yahoo, among others, have made major investments in data centers in our market. In terms of square footage, there have been 3 million square feet built so far. So by just singling out data centers and Amazon, in total, they reflect 63% of the market's total construction.
To further the exercise, lets eliminate all build-to-suit or owner-occupied structures. Build-to-suits are by nature pre-leased prior to construction commencing. Owner occupied is a building owned by an entity related to the company that operates in the building. When focusing just on the ten build-to-suit or owner-occupied projects 50,000 square foot or greater, you account for another 1.6 million square feet in the last five years. This represents 18%.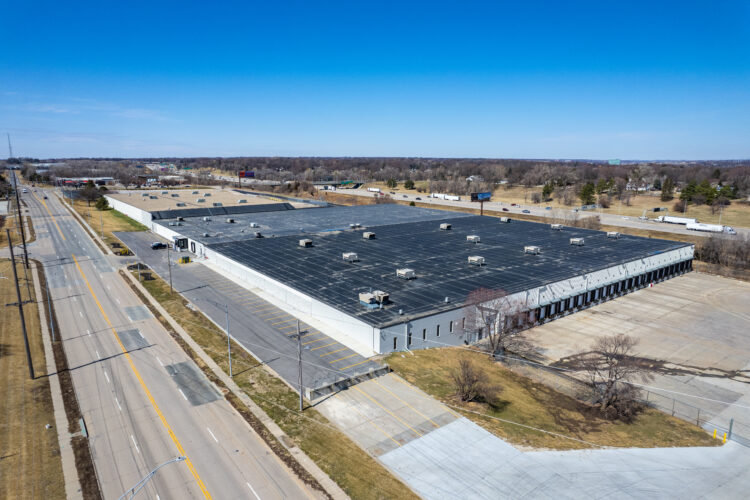 So what's left? Just over 2 million square feet in spec space that has delivered in the last 5 years. A lot of that product is being pre-leased. For example, R&R Commerce Park's 280,000 square foot Building 4 was 100% pre-leased prior to completion (Ford and Pivot Stats). I-80 Logistics Hub's 431,320 square foot Buildings 2 & 4 were pre-leased prior to delivery as well (Scooters, Home Depot, and GXO).
We think this data really shows the signs of a maturing market. The market didn't see its first modern spec warehouse until 2015, and since then a huge percentage of the new spec construction is over 150,000 square feet in size. Unsurprisingly, the demand was met, and this has significantly increased the typical deal size.
Current new construction is telling us that this trend will continue. As noted earlier, there is currently just over 2.7 million square feet under construction in the Omaha metro. Just over 51% of that is already leased. One project, the Dollar General Distribution Center, in Blair accounts for 930,000 square feet of that alone. The three major spec warehouses (all 200,000 square feet or greater) are all at least 50% pre-leased.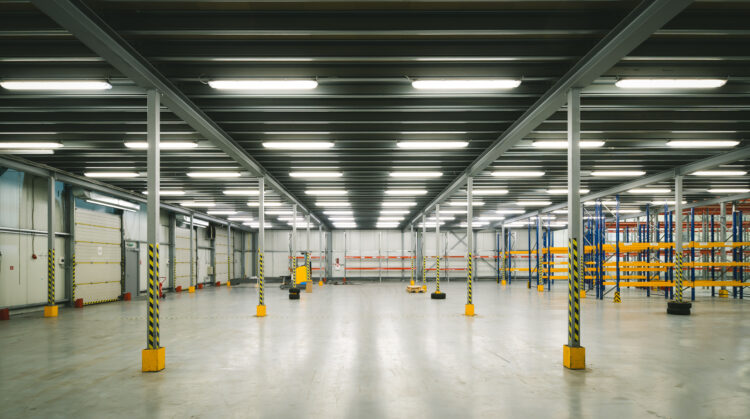 More than anything, we think this shows that the market is not over saturated, but actually, significantly underbuilt. As brokers we are still seeing strong leasing demand and are tracking 36 tenants in the market over 1.7 million square feet. Although the hike in interest rates last summer caused a lot of projects to hit pause or stall out, as the capital markets stabilize we predict that we will see another boom in new construction However, the next big wave might not start being delivered until 2024 or later. Like years prior, available industrial sites continues to be a challenge. But if the last 5 years has proven anything, 'build it and they will come' might still be the theme going forward.
To view the full Omaha Year-End Industrial Report, please click here.
These done deals appeared in our company newsletter in March of 2023. Please click here to download the entire newsletter.