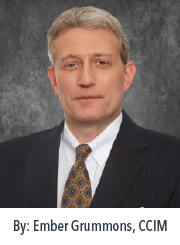 In 2022 the investment property market in Omaha was dominated by the sharp rise in interest rates commencing in the second quarter. Borrowing costs nearly doubled compared to the fourth quarter of 2021, and most of the sales for the year involved rates that were locked earlier in the year with rate locks burning off by the end of the third quarter. 
One characteristic of the 2022 investment market was the large volume in retail sales, led by a local investor that transacted seven shopping centers into an UPREIT, with a total portfolio value of $57,850,000.
2022 NOTABLE RETAIL SALES
PROPERTY

PRICE

Dakota REIT Portfolio
7 Shopping Centers
$57,850,000
One Pacific Place Shopping Center
103rd & Pacific Streets, Trader Joe's anchored
$34,000,000
Shoppes at Grayhawk
144th & Maple Street
$23,600,000
Kohl's/Aldi/Cavender's
72nd & Pacific Street
$21,450,000
Applewood Centre
SEC 96th & Q Street
$17,200,000
Shops at Southport
12744 Westport Parkway
$8,240,000
Crossroads Corner Shopping Center
72nd & Dodge Street
$7,375,000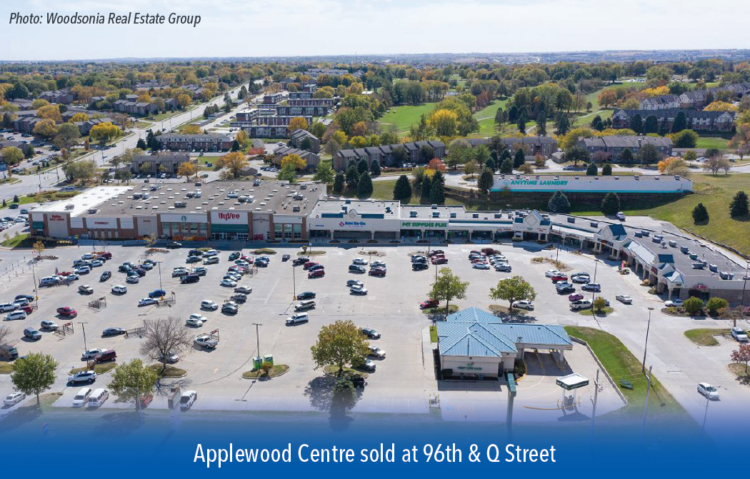 OTHER NOTABLE SALES
PROPERTY

PRICE

9202 F Street
Two-Tenant Industrial Building
$22,500,000
Papillion Family
Hospital
$21,460,000
SalonCentric
Distribution Center
$18,000,000
Westroads Point
Office Building
$8,000,000
Overland Wolf
Office Building
$8,000,000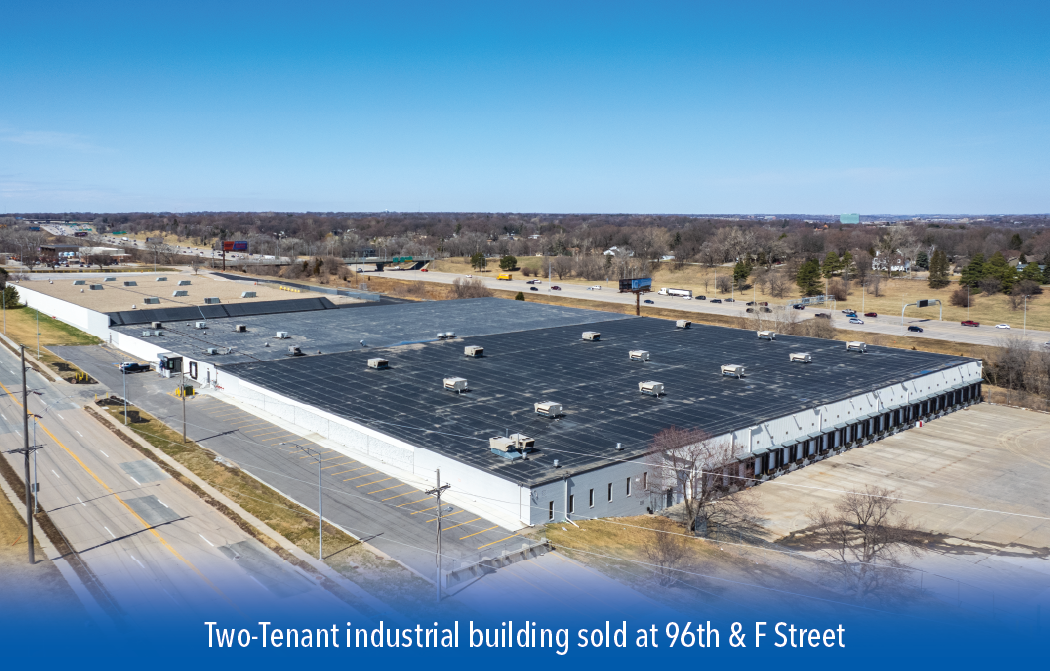 New transaction volume has softened significantly as lower interest rate locks burn off. Buyers are no longer able to make 2021 cap rates work and are passing on deals that previously would have garnered strong interest. In general, cap rates have not reset to higher levels and sellers have been slow to adjust their pricing. There is still strong demand from individual investors primarily based on the west coast. Many of them are paying cash or have alternate sources of financing that allow them to be aggressive. To some extent, we have seen these buyers prop up the market. This is true particularly in lower price ranges dominated by individual investors. Buyers that require traditional financing are not able to compete with this group, which creates two markets: the individual investor market where cap rates have not changed significantly, and the professional investor market where cap rates have moved up, but little is actually trading. Ultimately, we expect to see capitalization rates rise across the board if interest rates remain at current levels. 
This article appeared in our company newsletter in December of 2022. Please click here to download the entire newsletter.