Investors Realty, Inc. is excited to announce our Fall 2020 live auction event in partnership with Nitz Auctions! On Thursday, October 15, 2020 we will hold a multiple-property auction. The event will take place at 1:30 in the afternoon in the Marriott Regency Ballroom , which will allow plenty of space for social distancing. The auction will also be available online through Proxibid at nitzauctions.com.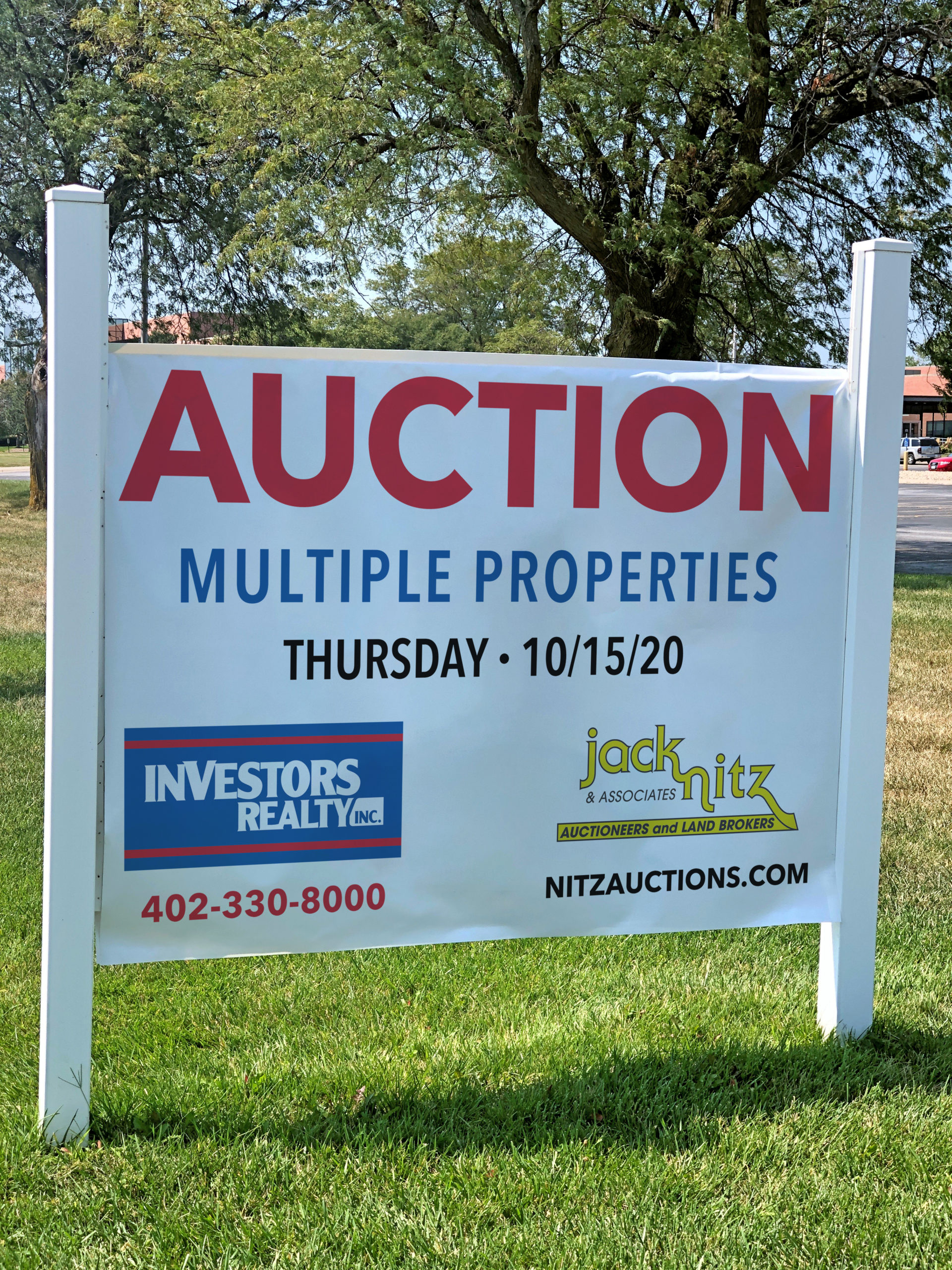 The idea of a multiple-property auction came to fruition due to the coronavirus pandemic. In a matter of weeks all of our lives were changed, and we were left learning new ways of living, working and socializing. The commercial real estate industry has also been impacted. Many offices have transitioned to work-from-home for the time being, restaurants and shopping centers were closed down for a period of time, and new social distancing guidelines are now in place for most businesses.
"The coronavirus has created a mind shift for some real estate owners," said R.J. Neary. "And we think the current environment provides us with an opportunity to help our clients in new ways."
In the Greater Omaha area, there are a lot of "lazy" real estate assets sitting vacant and we want to help these properties see some action. These assets are either not being used to their highest potential or are not producing income at all. In some cases, the properties were acquired through family or business by owners who never intended to retain the properties. We want to assist owners in maximizing their return on these assets.
We have worked with Jay Nitz at Jack Nitz & Associates on personal equipment and real estate property auctions in the past and have developed a strong relationship with his company. We are excited to team up with these auction experts to help get these properties sold!
A real estate property auction holds many benefits. An auction:
reduces long-term holding costs
accelerates the sale of your property
provides an enlarged buyer pool
welcomes serious buyers and sellers
facilitates competitive bidding, which gives the best determination of property value
allows the seller to know exactly when the property will sell and close
is useful for estate planning and can simplify your portfolio
repurposes or shifts capital for better opportunities
creates market attention and excitement
provides comprehensive information packets to buyers prior to the event, which eliminates surprises and delays in closing or renegotiations
We look forward to this event in October and welcome you to join us!
To discuss adding your property or for more details about our Fall 2020 Auction, please call:
This article appeared in our company newsletter in September of 2020. Please click here to download the entire newsletter.