KVI Associates, a local developer and client of Investors Realty for over 30 years, recently purchased 4.8 acres just east of 204th Street at Blondo Parkway in Elkhorn. Clint Seemann and Lee Ehlers assisted KVI in the acquisition of this site. Grading has begun for development of three retail/flex buildings, which will total approximately 38,000 square feet when complete. The first building will contain approximately 18,900 square feet and should be ready for occupancy in the Summer of 2021.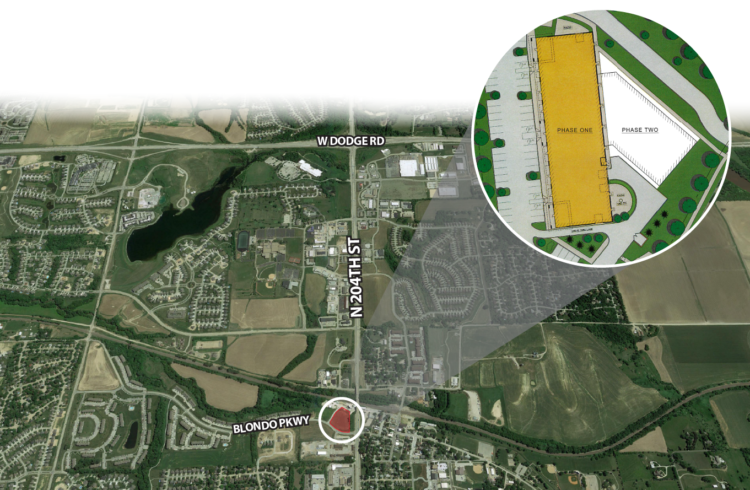 The 204th Street corridor has seen a healthy level of new development activity in this same "retail/flex" category. As land and construction costs have increased over the past five to seven years, we have seen an increased appetite for this type of product, which varies from the typical prime street retail strip. The retail/flex buildings are a little more cost-conscious in design and construction. They have drive-in doors at the rear and are slightly taller in height. According to Brian Kuehl, leasing agent for KVI, retail/flex buildings are attracting a wide variety of users from retail to service to office. Types of tenants you might see are those that generally serve the neighboring areas, including gyms, recreational users, showrooms and small office users who prefer a storefront. Rents for retail/flex buildings can run 30% to 50% less than prime retail buildings. Tenant Improvement allowances from landlords to tenants are generally lower than in most prime retail buildings.
This article appeared in our company newsletter in September of 2020. Please click here to download the entire newsletter.